Get your free advance copy of my upcoming novel Beneath Your Beautiful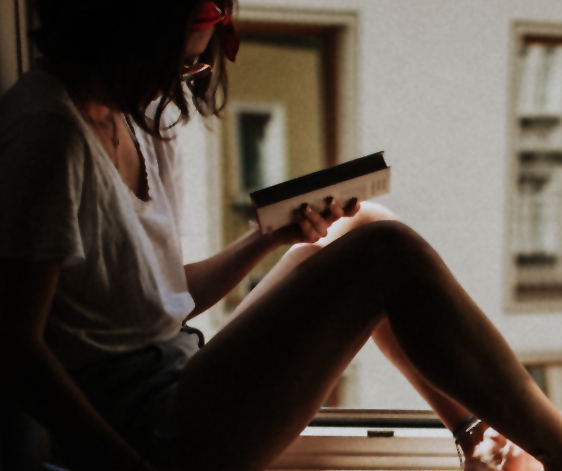 amplifying diverse voices since 1995
As a bit of a free spirit myself, I write romance novels that challenge the status quo. I love every aspect of my craft, and have made it my mission to help aspiring authors from diverse backgrounds and marginalized groups write the book they've always wanted to write.
After spending most of my life in Germany, Italy, Ireland and Colombia, I currently live in Northern California with my two favorite guys.
My love of music, cultures, personal development, and the many unconventional people I've met along the way, inspired my family saga Rebels Like Us.
Love stories that challenge the status quo
For more diversity in literature
"At times hilarious, heartbreaking, and even frustrating (imperfect characters often make you want to throttle them), this story engages your heart and mind, and leaves you relieved by its gratifying end."
"With a perfect combination of love, passion, music and social awareness, this book takes you on a delightful trip—going from the stages of grief and self-acceptance, through unconditional family love, trust, and jealousy."
Write the book you've always wanted to write
Transform your ideas into a finished Book
"Working with Alex — was an extraordinary opportunity. She gave me a detailed plan to help me work through my resistance and to get organized. What would have taken months — only took a few days and has significantly changed my life and has allowed me to live a more minimalist lifestyle."
"She really helped me open my eyes to a lot of different ideas and ways that I could be more productive. I could dial back on some of the things I was doing and put more emphasis into the areas of my life that serve me better. I highly recommend her to anyone who is really looking to work on that whole balance and be the most productive you you can be. She was a blessing to me and I can't thank her enough."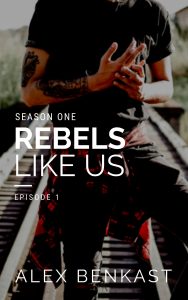 "Looking for Love in all the Wrong Places" could've been the soundtrack of Johnny Graham's life. At 29, newly single and low on inspiration, he's desperate to produce another hit album, when his bandmate introduces him to Lumiana's hauntingly beautiful voice. Convinced she'll help make his new album a success, persuading her proves more difficult—and adventurous—than he could've ever imagined.
Read Rebels Like Us Season 1 Episode 1 for free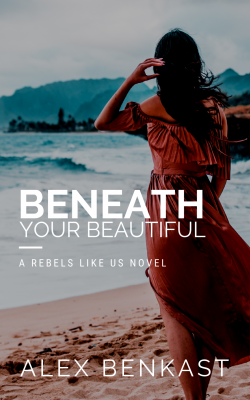 The first thing Jaya ever learned from life: work hard and never get attached to someone else. So what's a woman to do when she ends up living next to a male supermodel who's looking for a connection that goes beyond skin-deep?
At twenty-five, whip-smart novelist Jaya Lahiri is close to realizing her dream of becoming a respected sociologist. When her former one-night stand, TV host Trevor Williams, invites her to appear on his show, Jaya jumps at the chance to promote her latest book #PicturePerfect, a critique of the fashion industry.
But things don't go exactly as planned: fear of flying is a bitch and Jaya's had one too many Xanax. And why hadn't Trevor warned her that those sneaky producers invited supermodel Noah Santino on the show to spur a heated debate? When Jaya trips on stage and lands face first in Noah's lap, her life takes an unexpected turn.
Download your free advance copy below.
Get your free advance copy of my upcoming novel Beneath Your Beautiful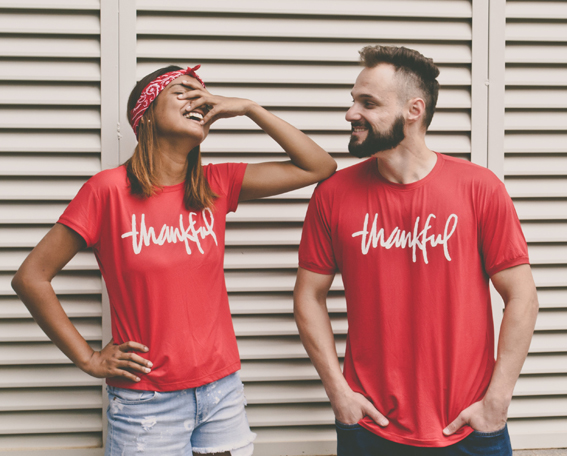 Whenever you purchase one of my books or services, you're also supporting Epilepsy research + awareness—a cause close to my heart.
"Life begins at the end of your comfort zone."
"Everything you can imagine is real."
Join my monthly newsletter for FREE BOOKS, exclusive content, and giveaways.